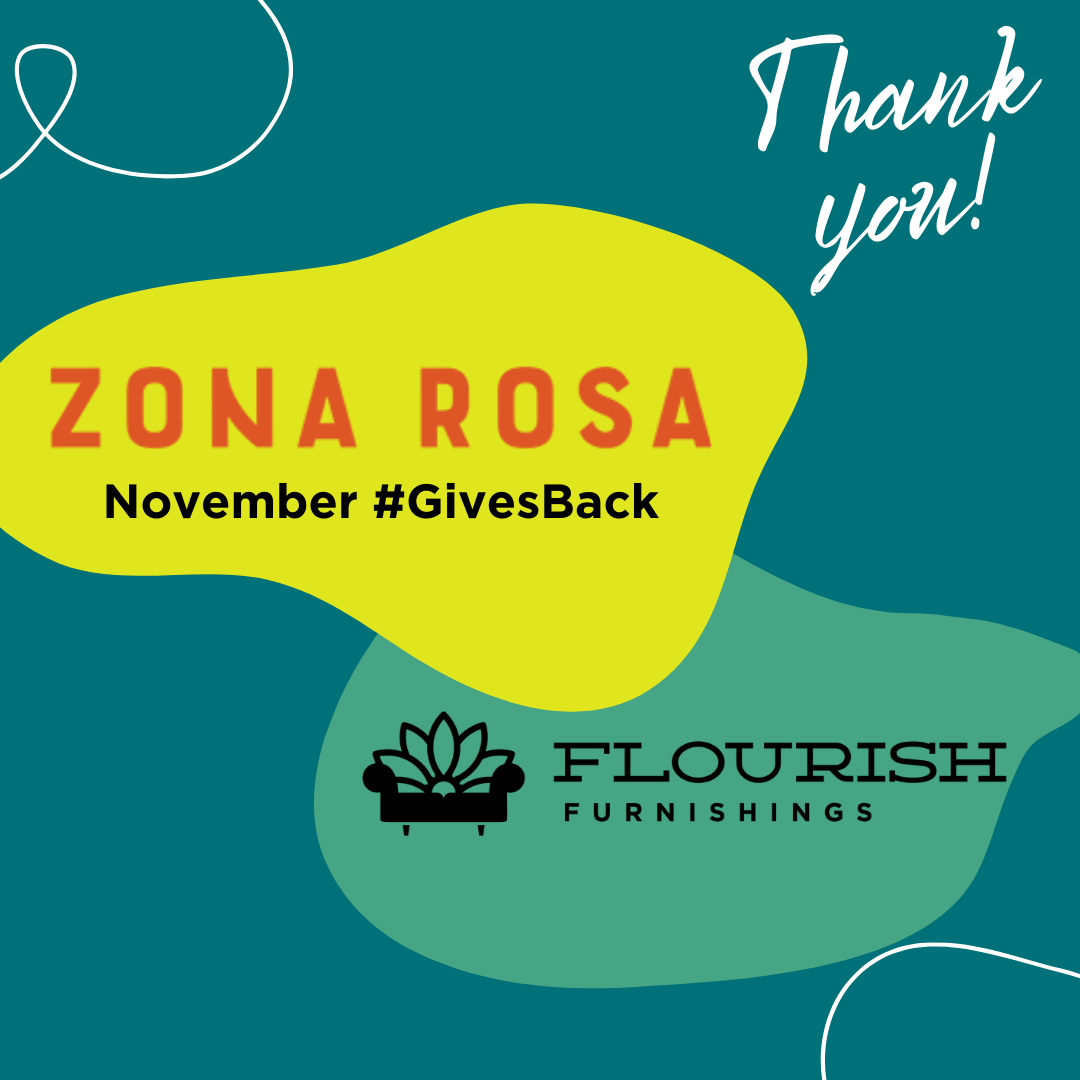 Zona Rosa Town Center is an open-air, mixed-use shopping center featuring a variety of upscale retail, restaurants, entertainment, office space, and luxury residential units. Zona Rosa is the area's shopping and dining destination, with a wide selection of merchants and restaurants.
In 2021, they wanted to give back to the community by donating to local charities and showcasing them on their social media. Zona Rosa #GivesBack program promises up to $1,000 of matching donations to the charity of the month.
We are so grateful to be the recipient of November's #GivesBack! Zona Rosa has promised us $1,000 in matching donations through the month of November to go to furnishing homes with hope.
Make your donation go further by giving throughout the month of November. Donate now: https://rebrand.ly/zonarosa1 💙