Become a Referring Agency
Shopping appointments at Flourish are made by referral from one of our partner agencies. Sign up to become a partner and start furnishing homes!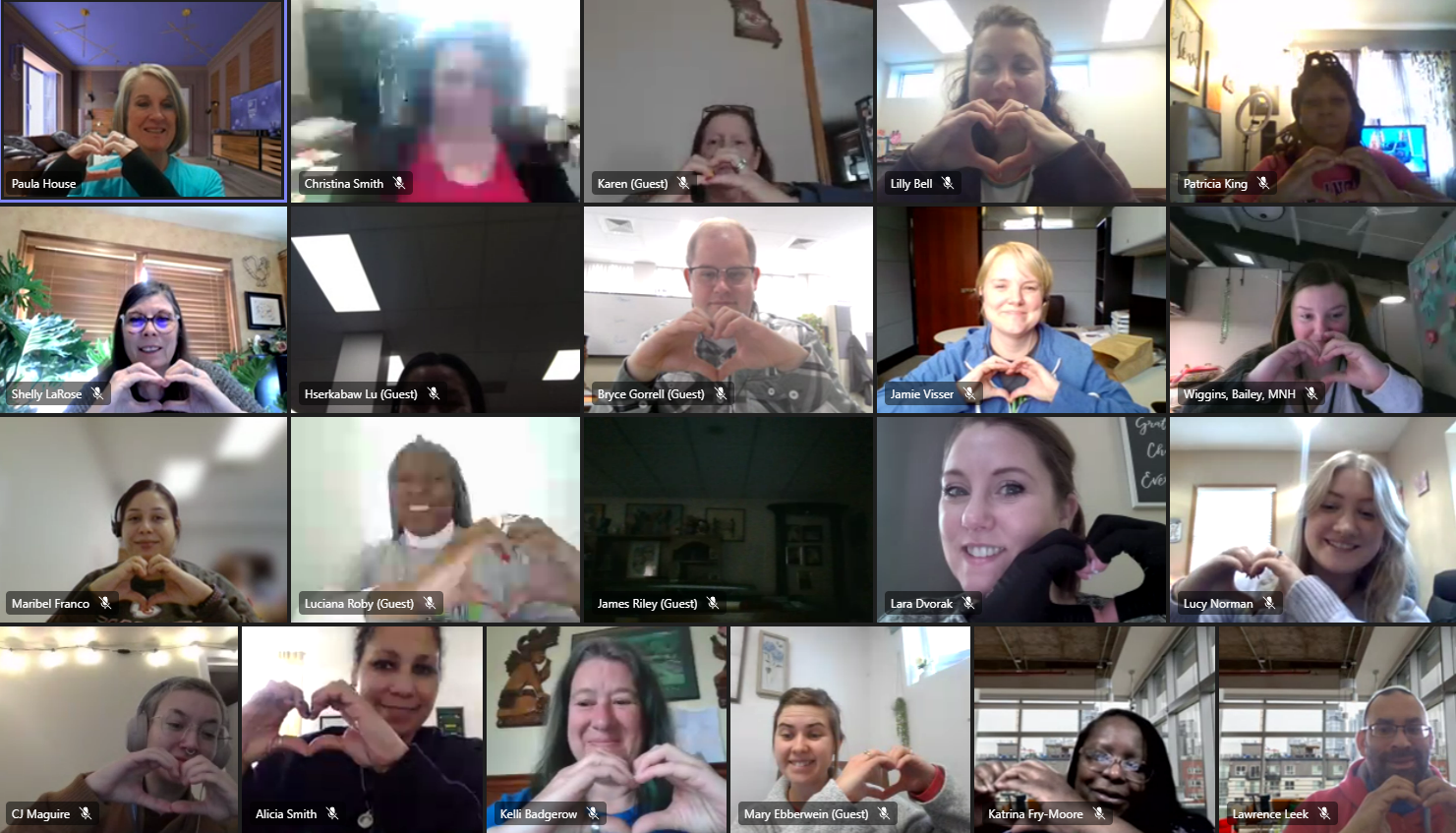 Case managers from Flourish Furniture Bank's partner agencies during an online orientation in 2023
We provide upholstered & wood furniture, beds, dining tables & chairs, linens, basic cookware & bakeware, dishware, silverware, glassware, and other miscellaneous items as they are available.
Your clients can shop for their new furnishings with dignity and agency. They have the ability to personally select their items in our showroom. Your client will be assigned a personal shopper (showroom host) to assist in the entire process.
We only accept referrals from approved agency case managers. We ask that all referring agencies provide some form of case management and wrap-around support.
We host a mandatory orientation for all new referring case workers. This is an opportunity for each of you to visit our location and be fully aware of our expectations and process. Your case worker will be equipped with a client checklist, a list of what your client can expect to receive, as well as additional information that ensures your client has clear expectations and understanding of our process.  
Referring agency case workers self-schedule their client appointments. They will have an account that enables them to have access to all their scheduled appointments for reference, cancellation, or rescheduling.
Becoming a Referring Agency
Agency Application Procedures
Contact us to receive permission to apply at info@flourishfurnishings.org (renewals may skip this step).
Review the referring agency agreement to ensure your agency meets the requirements
Attend a virtual orientation , which is required for any case manger who will make referrals on behalf of your organization.   Orientations will be held the 2nd Wednesday of each month at 9am.
After this orientation, Flourish will set up scheduling credentials for those case managers, usually received about one week after orientation.